Citrus Juicer
It's a practical juicer because you will save time, money and inconveniences. Most of all its assures quality and hygiene that you require for your production of orange, grapefruit, lemon and tangerine juices.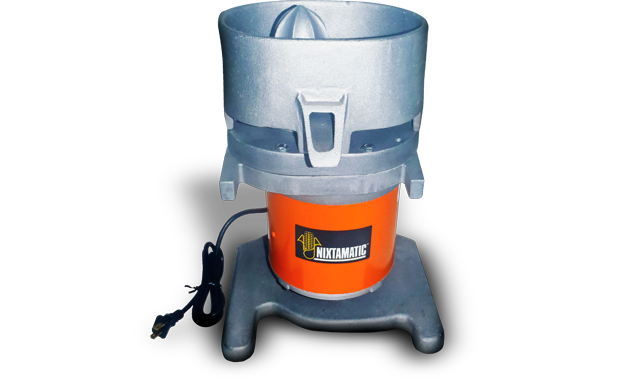 How to use the Citrus Juicer
Connect the citrus juicer to any contact of 127 VCA, turn on the button (OFF-ON) and the juicer begins to work, once in motion place the desired citric in the citrus juicer.
How to assemble
Place the container until assents in the topcover, then insert the desire accessory for orange, grapefruit or lemon, as easy as this.

IMPORTANT NOTICE: When the job is done, disarm the Citrus Juicer, wash the parts carefully and dry it up before you put it away. Use only a humid rag to clean the engine.